news
2011-07-11
Launch of new corporate site ELMAP....

More details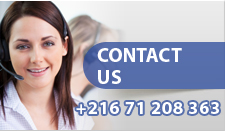 our commitments
Livrer un produit et un service irréprochables
Respecter nos engagements
Nous nous mobilisons pour répondre dans les délais
Apporter une assistance technique
Nous communiquons en toute transparence
Nous sommes en permanence à l'écoute

More details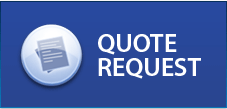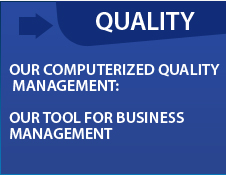 Presentation
Established in Tunisia in 2007, ELMAP offers a complete range of value-added services around the electronic component: from programming to repair through the strip layout, marking, control of coplanarity ...

ELMAP belongs to a group of French companies operating in the same industry for over 20 years. The company is thus one of his business expertise to respond to the most complex and deliver quality service to the highest level. Whatever the level and complexity of needs, the company has the infrastructure and experience to take into account the reality of each company in all its aspects.
The company is based in the industrial area of a Charguia premises of 800m² fully equipped and treated to eliminate the risk of electrostatic discharge (ESD).

ELMAP set up the necessary human, material and immaterial to respond in the best manner and in a timely manner to requests from its clients. These include a trained and qualified personnel, equipment at the cutting edge of technology, a permanent stock of consumables and software solutions for the management of production processes and customer orders.

The company is certified ISO 9001 version 2008 since January 2010.