news
2011-07-11
Launch of new corporate site ELMAP....

More details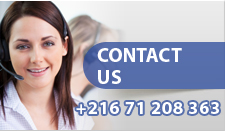 our commitments
Livrer un produit et un service irréprochables
Respecter nos engagements
Nous nous mobilisons pour répondre dans les délais
Apporter une assistance technique
Nous communiquons en toute transparence
Nous sommes en permanence à l'écoute

More details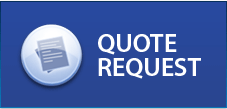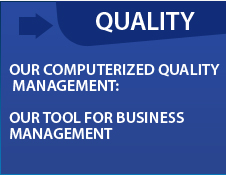 NOS SERVICES
Programming
Programming automatic machines can accept components used in tubes, trays or strips.

ELMAP also has a full range of manual machines programming, single or multiple sites for small and medium series.

The programming service supports the components of PAL, PROM, EPROM, PLD, FPGA, and flash microcontrollers, DIL, PLCC, SO, QFP, TSOP, BGA, memory cards, etc. ...

The programming of components is performed on the most powerful tools from the market leaders in this area ensuring the highest quality and a result in line with demand.

Our production capacity is extremely important, and our reactivity allow us to meet all requirements as soon as possible.

ELMAP chose to develop a strategy based on an approach based on optimization solutions and adapting to the needs of its customers. This dynamic is intended to meet new market demands, increasing knowledge-based business, beyond technological expertise.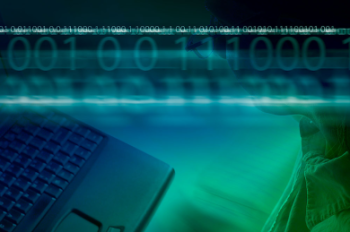 Tape and Reel Packaging
Tape and Reel Packaging supports the transfer of components supplied in trays, tubes or in bulk to the coils. This benefit can be complementary to that of programming, as it can be offered independently.

ELMAP offers a complete range of machines for band semi-automatic and automatic control systems with marking and control of 3D coplanarity. Strips of width up to 200mm are accepted by these machines.

Each operation set is preceded by a tape pull-out test using a specific machine (Peel Force Tester) to ensure the quality of the weld of Cover Tape (adhesive or heat sealable) on tape honeycomb.

The stock tape packs can condition the majority of standard cases (QFP, BGA, SOIC, DPACK, etc.).. It is also possible to develop custom tapes for the band specific components (connector, PCB, card, metal, etc.)..

The strip layout components CMS is done according to standard EIA-481.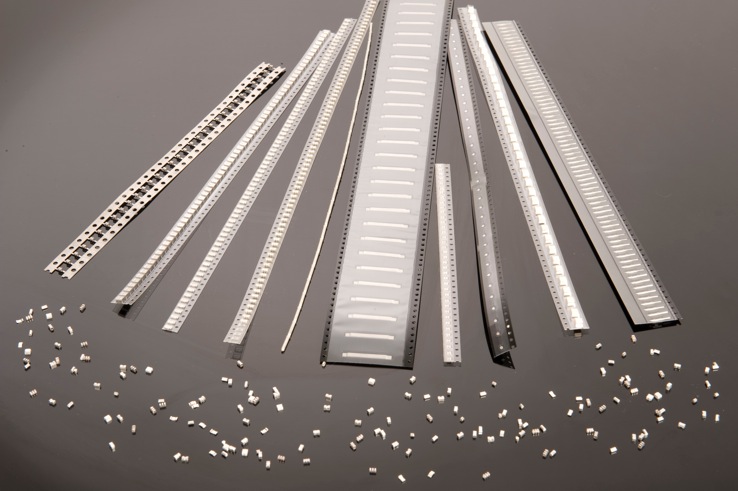 Laser marking
The identification of the components is done by a laser marking. The latter has the advantage of resisting heat, it can be done in small boxes without glue residue without manipulation.
ELMAP
has the equipment to perform these operations automatically, from trays.
However, it is possible to identify the components, depending on customer specifications, through labels (standard or high temperature kapton 260 ° C), or by a single point of color.
The laser engravers can also be used for deletion of old markings on components, substrates, metal, etc..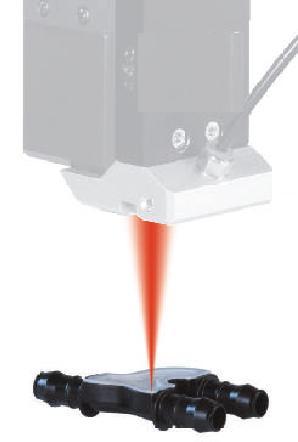 Dry packing
ELMAP oven has components that can accept trays, strips or tubes.

This service is systematic in the repair activities: all components and cards received undergo 24 hours of steaming. This is necessary to guard against the problems of welding due to moisture and becomes indispensable with lead-free technology.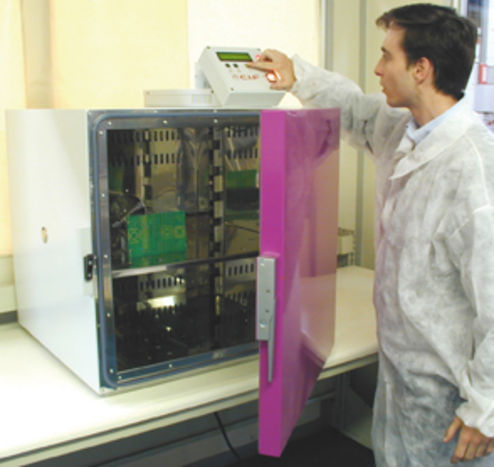 3D lead and marking inspection
This will reduce or eliminate any risk of rejection of a component during board assembly on production lines.
ELMAP has the best specialized equipment in the control room Gull Wing, J-lead, SMT, BGA, micro BGA, before their inclusion on the maps.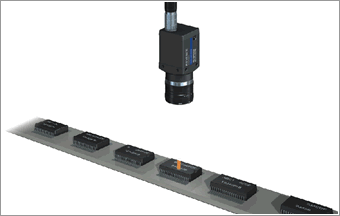 Recovery of components
These components retrieve the discarded cards for reuse on the assembly lines.

Each component is soldered on a temperature profile defined. It is then treated in accordance with JEDEC standards in effect. The soldering of a component is tracking the following:
-Repair any component: recovery of lodgepole pine or reballing
-Control of 3D coplanarity
-Steaming
-Packaging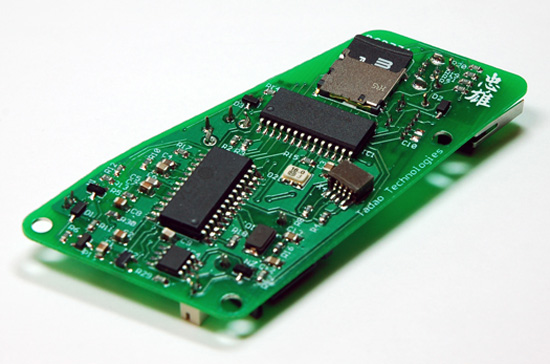 Repair of electronic cards
The replacement of components on the PCB (QFP, BGA, SOIC ...) is a delicate and careful.

To ensure quality interventions, ELMAP uses for that benefit the most sophisticated machines, equipped with heating by infrared and mechanisms for mounting double image prism.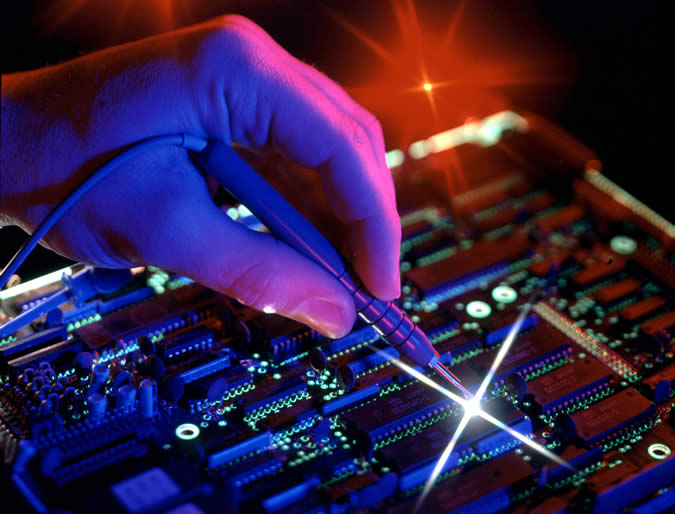 Straightening connections
Assembly lines of surface components reject a number of components that do not conform mechanically.

To overcome this problem without having to throw consistently put off the components, ELMAP offers its customers the benefit that is to straighten the bent pins of the components.

This is always followed by the following services:
Control of 3D coplanarity
-Steaming
-Packaging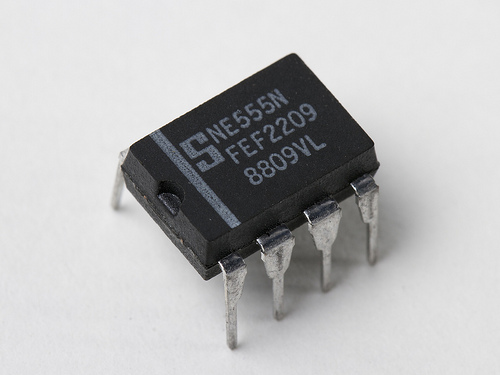 BGA reballing
This is to rehabilitate the BGA balls recovered from maps or with lack of connections.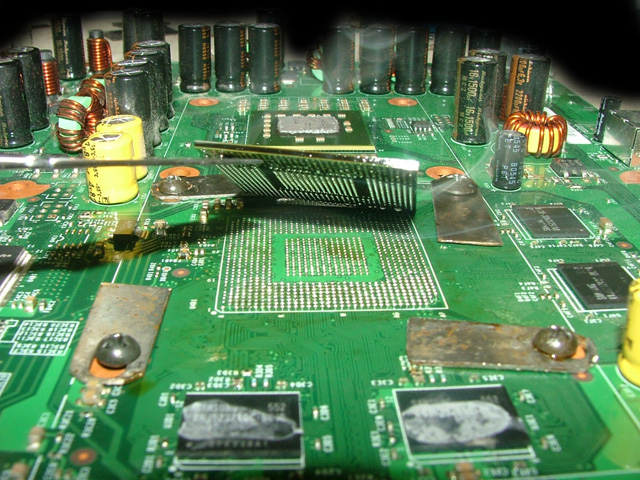 Other Services
ELMAP offers its customers a multitude of additional services, including:
Dry packing
Backing
3D lead and marking inspection
Visual inspection
Laser marking
Bar code labelling
Date code sorting
UV erasing
Manufacturing of carrier tapes